Blakedown Bolt 23rd June 2017, 7.15pm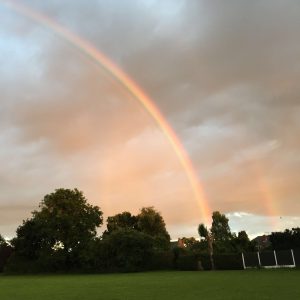 Important message to our entrants
Only a few weeks now to go until race day, and once again by the end of March, we had a full field of runners. Congratultions, if you are one of those who was fast enough off the mark to secure your place. We hope your training is going well, and you're looking forward to tackling the 10 kilometres of Worcestershire countryside that is the Blakedown Bolt!
We are introducing chip timing this year, and we will not be posting out race numbers in advance. Instead, you will need to collect your number and chip from Race HQ at Blakedown Sports Field before the event on Friday 23rd June. Race HQ will be open from 5.30pm and it's your responsibility to leave enough time to pick up your number and chip.
Chip timing will make our results service faster and more accurate.
During early June we'll email everyone with full instructions and details about the event – please look out for this and make sure you add admin@blakedownbolt.co.uk to your address book to avoid this important information going to your spam folder.
If this is your first time running the Bolt, we should warn you that you probably won't be setting any personal bests.
That's because it is a tough course; there are hills, stiles and pinch points, as well as  fab views, a water crossing and a wide variety of fields, woods and paths. All the quirky things in fact that make this one of the best-loved and most memorable 10km events in the West Midlands.
Oh, and did we mention the BBQ and bar at the end?
Race Details for 2017
UK Athletics License :   2017-28030
Race Director: Victoria Swindells
Online Entry Fees (in advance) £13 Affiliated Club Runners/£15 Unaffiliated
Offline Entry Fees by post (in advance) £13 Affiliated Club Runners/£15 Unaffiliated
Please note that all entrants must be at least 16 years old on the day of the race.
Location
Blakedown Sports Field, off Birmingham Road, in good time for a 7.15pm start
Marshalling
Our race relies on our fantastic marshals. Without their on-the-day help we wouldn't be able to hold our event. They are all volunteers. Some are themselves runners, although most are just enthusiastic local residents who want to get involved. We would love to hear from anyone who can spare a few hours during the early evening of the event on the day. Please complete our I can Marshall form and we'll be in touch. We get rave reviews for our marshals and we really can't do this without you!
The Course
Is nicely varied, with a few hills and stiles along the way. Apart from some very short sections on quiet country roads, it's almost entirely traffic-free. You'll be running through beautiful Worcestershire countryside, taking in farmland and woodland, making a loop around Mount Segg. We can promise you superb views, heaps of variety and the much-loved/loathed water crossing!
Because of the rural, cross-country nature of the route, we do a HUGE amount of work on the course in the days leading up to the event. Please bear this in mind if you do a trial run beforehand, and rest assured that on race day it will be beautifully pruned and trimmed.
Race Route
The route begins with a lap of the sports field, then heads SW between Forge Pool and Ladies Pool, It includes short sections on quiet country lanes, but is predominantly along scenic woodland and field paths and circumnavigates Mount Segg.
Details and maps can be found here.
Race results
We'll post the results here as soon as we can crunch the numbers!
Previous Race results can be found here
More information about the Race
We run the event to raise money for charity, and give our profits to local sporting-related causes. In 2016 we gave grants to Churchill & Blakedown Signal Box, Churchill & Blakedown Bowling Club, Blakedown Baby & Toddler Group, the 'Mini Bolt' organised by Blakedown Primary School PTA, Blakedown Recreation Rooms, the Hansel & Gretel Support Group, Blakedown Primary School and Blakedown Guides, Brownies and Rainbows.
All finishers receive a unique Blakedown Bolt memento, which is a genuine nut and bolt. We chose this to be a little different to other events, and to reflect the traditional forging and too-making industry that began locally in the 1700s.
There's a licensed bar, refreshments and a BBQ from 6.30pm continuing until well after the end of the race.
Places for the Blakedown Bolt 2017 will be strictly limited. as always to make sure the course doesn't get too clogged up. Prizes will be awarded in various categories, and all finishers will receive a Blakedown Bolt memento and a commemorative running top.
Prizes
Prizes are given for 1st, 2nd, 3rd man, 1st, 2nd, 3rd woman, 1st male veteran (40+,50+ and 60+), 1st female veteran (35+,45+ and 55+). Also there are prizes for the 1st gentleman and lady villagers. Prize Prize giving takes places at the finish of the race, as soon as possible after 8.30pm.
Assembly Blakedown Sports Fields, off Birmingham Road, in good time for a 7.15pm start
Grid Ref OS Explorer 219, Ref 882786

 
Getting to the Event
Blakedown is on the railway line between Birmingham and Worcester and well served by trains. The station is approximately 3 minutes away from the start of the race.
Check train times on www.nationalrail.co.uk

Parking . There is limited free parking at various locations in Blakedown and we recommend you allow plenty of time to find a space and park safely. We encourage runners and supporters to share lifts or use public transport where possible.

Changing and toilets We are delighted to offer excellent changing and showering facilities at the newly built Sports Pavilion on Blakedown Sports Field, including a disabled toilet. 

Drinks At least one water station during the course and one at the finish.
Sustainability We are aiming to be as eco-friendly as possible by encouraging lift-sharing and the use of public transport. We also pledge to recycle all the bottles, cans and wastepaper at the event itself. 

Could your non-profit organisation benefit from a grant from the Blakedown Bolt?

All profits from the Blakedown Bolt are donated to non-profit and charitable organisations, preferably with a sports or health-related connection, and preferably local to Blakedown.
If you're involved with an organisation that could benefit, all you need to do is download a Bolt Grant Form and send it to us by email to admin@blakedownbolt.co.uk or by post to Blakedown Bolters, 59 Belbroughton Road, Blakedown, Kidderminster, DY10 3JG.
Grants are normally up to a maximum of £500.
Photos from last years Blakedown Bolt